Today, Google is introducing a tablet called Pixel Slate that, with the aid of a keyboard cover, turns into a laptop. But dont call it a Pixelbook, the tabletlaptop hybrid Google announced last year. The Pixel Slate, which starts at $599, is slimmer and feels less hefty than last years Pixelbook. Its more tablet than laptop, while the Pixelbook, which will still be sold after the Pixel Slate ships, is more laptop than tablet.
The new Chrome OSpowered device has a high-resolution, 3000-by-2000-pixel, 12.3-inch display, and it has two USB-C charging ports that can also connect the Pixel Slate to a display. Its available in just one color: midnight blue.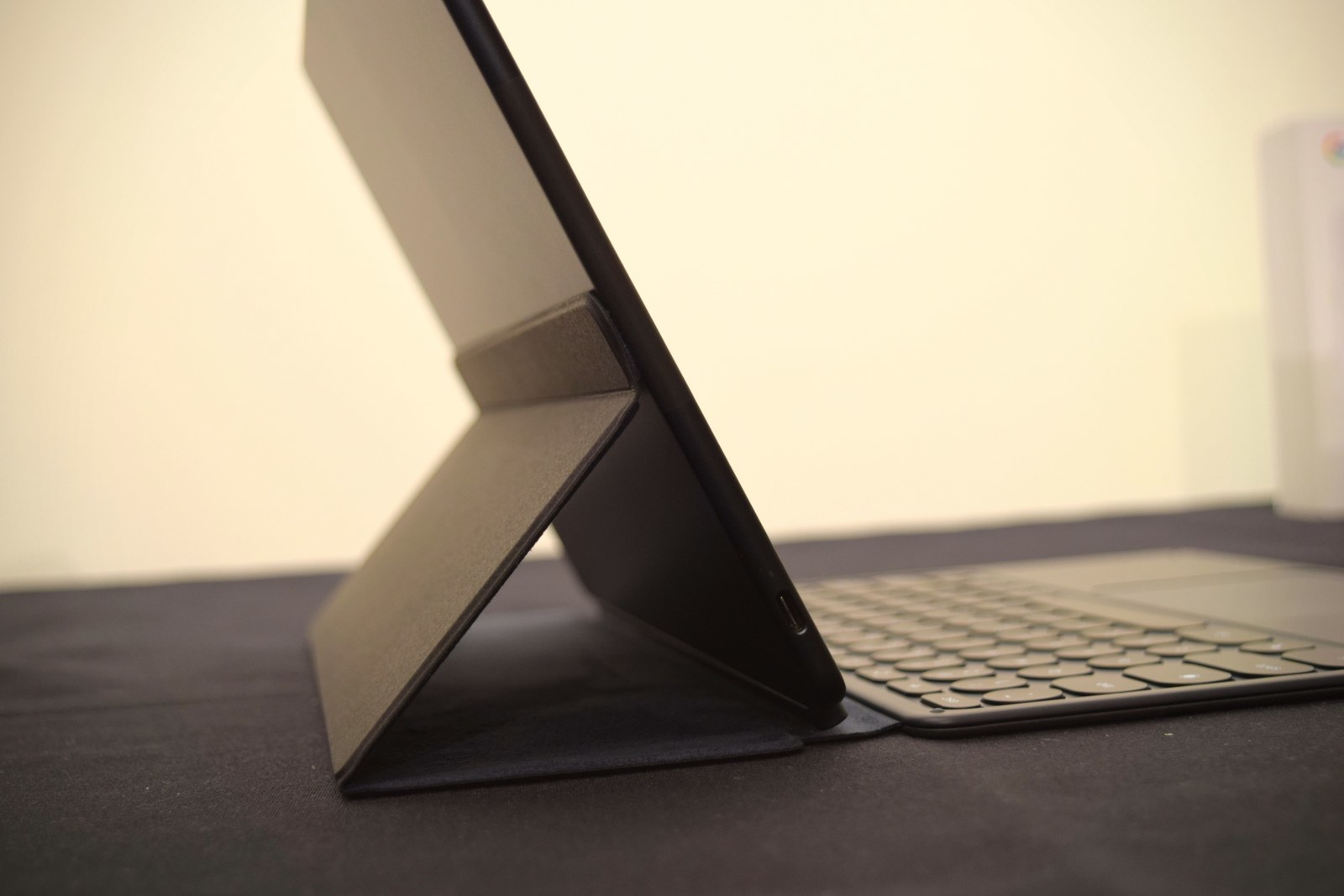 The Pixel Slate keyboard cover, an additional $199, automatically turns the device into desktop mode, with a full QWERTY Hush keyboard (named so because it types quietly) with backlit keys and a trackpad. The keyboard, which uses strong magnets to attach to the device, has infinite viewing-angle adjustability. The tablet also works with last years Pixelbook Pen ($99, sold separately) for those who draw or would rather jot down notes than type them. The whole unit tablet and keyboard included weighs about two pounds.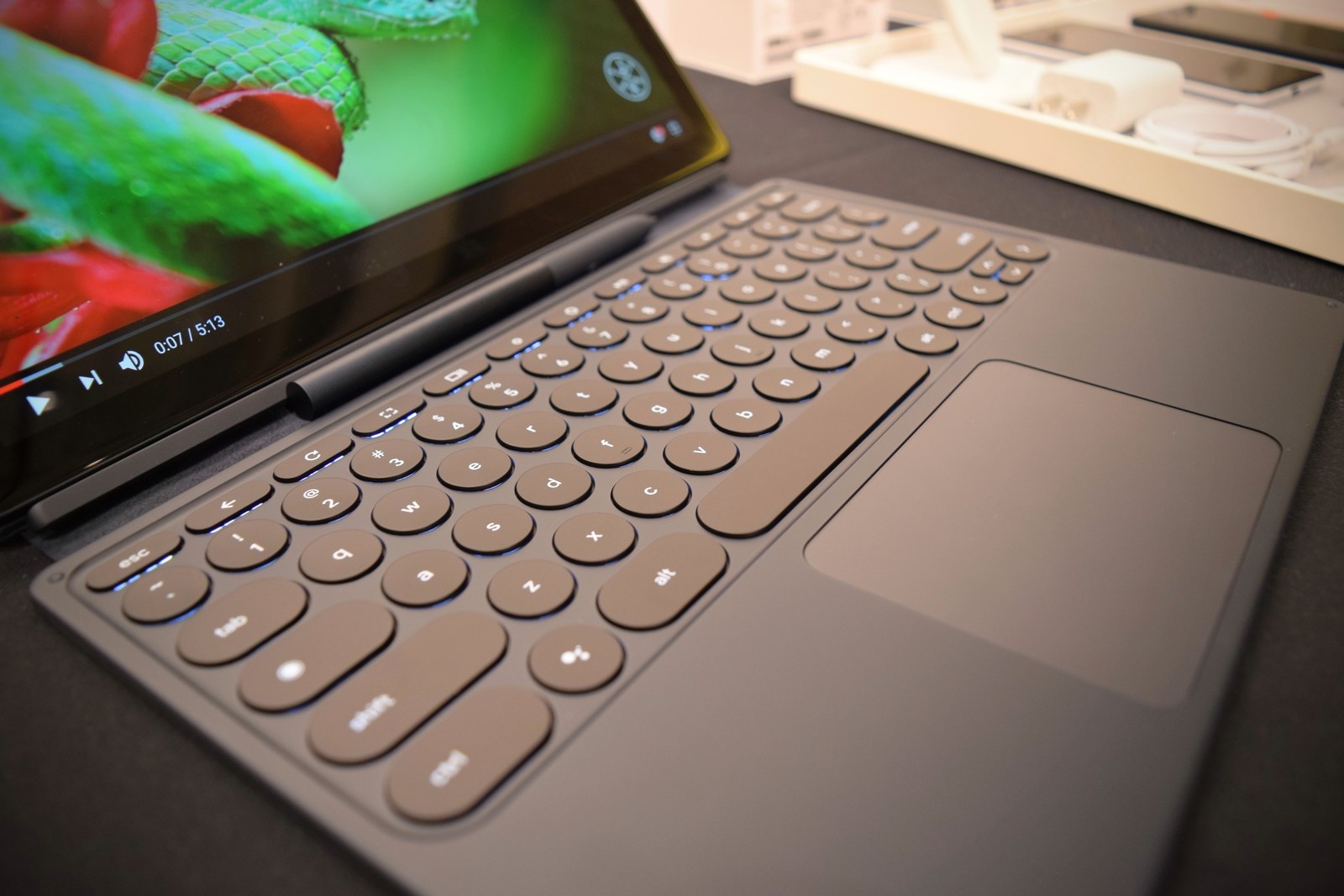 Like the new Pixel 3 phone, the Pixel Slate features a tight integration with Googles artificial intelligence capabilities. Using OK Google, you can open a document and begin dictating text with your voice. But there are nice hardware touches as well, including a fingerprint sensor embedded in the power button for fast log-in and a front camera with low-light enhancements for video conferencing.
Google claims its battery lasts up to 12 hours. Fast charging means that 15 minutes plugged in will give you two hours of charge. The charger also works for Google Pixel phones.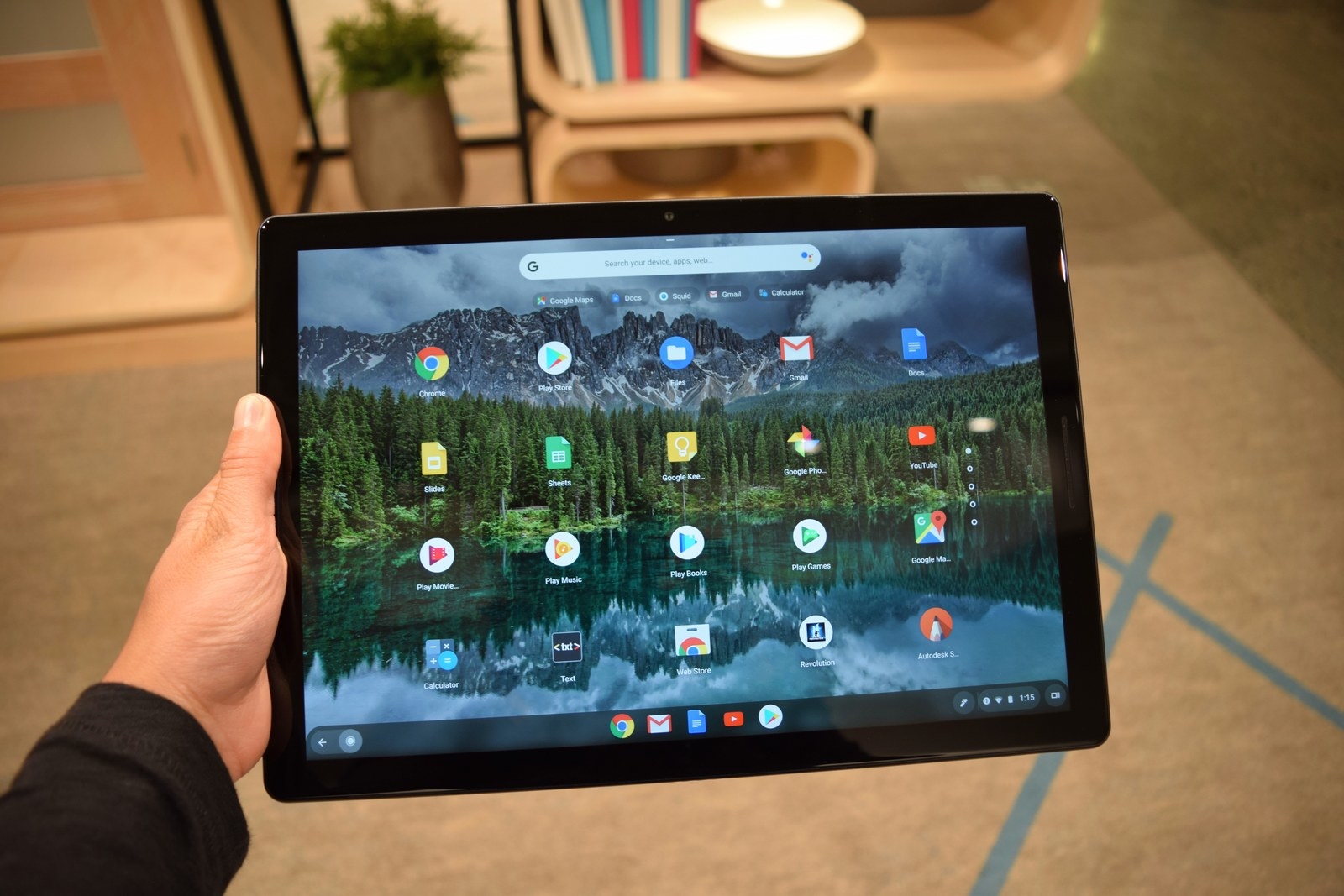 The high-end device, which is aimed at on-the-go professionals, is available in five different models, ranging from a lightweight $599 version with 32GB of storage and 4GB of memory to a $1,599 version with 256GB of storage, an i7 processor, and 16GB of RAM.
On the lower end, the Pixel Slate costs about the same as the Samsung Chromebook Pro and Plus announced in partnership with Google last year, and on the higher end, about the same as last years Pixelbook. Its intended to be a premium version of a Chromebook, which primarily runs web-based Google apps (like Docs and Chrome). People like Chromebooks because theyre cheaper than Mac or Windows offerings, ranging between $300 and $500 on the low end. If youre wondering whether a Chromebook is right for you (its not for everyone), read the first section of this review.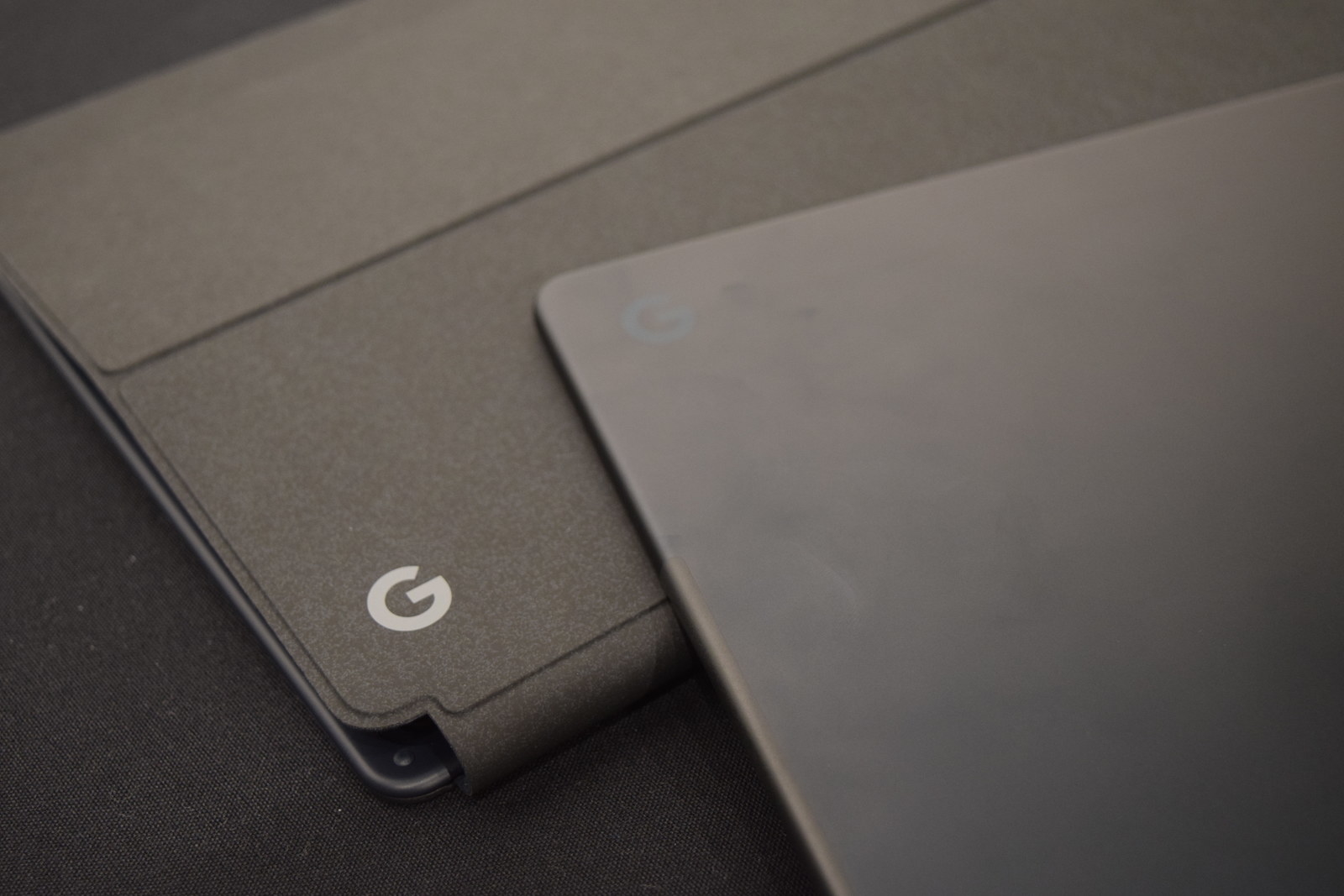 Here are the pricing details:
*$599 (4GB RAM, 32GB SSD, 8th Gen Intel Celeron processor)
*$699 (8GB RAM, 64GB SSD, 8th Gen Intel Celeron processor)
*$799 (8GB RAM, 64GB SSD, 8th Gen Intel CoreTM m3 processor)
*$999 (8GB RAM, 128GB SSD, 8th Gen Intel CoreTM i5 processor)
*$1599 (16GB RAM, 256GB SSD, 8th Gen Intel CoreTM i7 processor)